Happy Valentine's Day~
02/14/2007
Happy Valentine's Day everyone! This is the most important day for all the lovers, because… It's Valentine's Day! 😉 I should be celebrating Valentine's Day with my girl in KL now but I've wrote this post a few days before.
What is Valentine's Day and why is it such an important day for all the couples and lovers out there? I found some explaination on Wikipedia…
Saint Valentine's Day or Valentine's Day is on February 14. It is the traditional day on which lovers express their love for each other; sending Valentine's cards, candy, or donations to charities, often anonymously. It is very common to present flowers on Valentine's Day. The holiday is named after two men, both Christian martyrs named Valentine. The day became associated with romantic love in the High Middle Ages, when the tradition of courtly love flourished.

The day is most closely associated with the mutual exchange of love notes in the form of "valentines". Modern Valentine symbols include the heart-shaped outline and the figure of the winged Cupid. Since the 19th century, handwritten notes have largely given way to mass-produced greeting cards. The Greeting Card Association estimates that approximately one billion valentines are sent each year worldwide, making the day the second largest card-sending holiday of the year behind Christmas.
After 5 years of relationship with my girl, Shin, we only celebrated Valentine's Day together once. We were apart most of the times during these sorts of big days. Finally we can celebrate this special day together again~! I want to spent the whole day just together with you and I just want to let you know that…
I LOVE YOU BABY~!!
MAY OUR RELATIONSHIP LAST FOREVER!!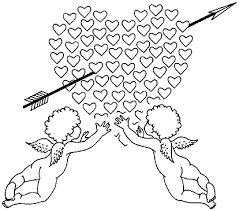 An engineer which have a lot of interests in gadgets and technology stuffs. The blog varies from life events to gadgets reviews and hacks.
You May Also Like
12/03/2014
04/18/2016