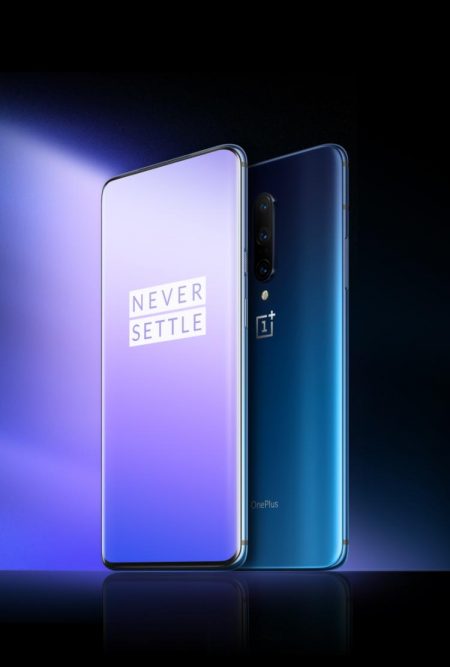 How to Force Enable VoLTE / VoWiFi on OnePlus 7 Pro
08/04/2019
The OnePlus 7 Pro is one of the best flagship phone of the year. This phone is able to use both VoLTE or VoWiFi for both sim at the same time. However, if your mobile operator does not have collaboration with OnePlus, VoLTE and VoWiFi service profile might not be enabled by default on your phone, which makes VoLTE and VoWiFi not working for you. I'm facing this problem for both DiGi and Unifi mobile operators in Malaysia and I managed to enabled both service using this guide from XDA. So I've compiled below guide is to show you how to force enable VoLTE and VoWiFi on your OnePlus 7 Pro.
Disclaimer
You can break your phone, so know make sure you know what you doing.
Step 1
Download this EngineerMode APK and install on your phone.
Step 2
Once the APK is installed, go to Phone, dial *#800# and go into EngineerMode
Press oneplus Logkit -> Function Switch, then turn on the VoLTE and VoWiFi switch.
Once this is turned on, go to Settings > Wi-Fi & internet > Sim & Network > Sim Setting > SIM 1 > Enhanced Communications. Here you can turn on the VoLTE and Wi-Fi Calling switch.
Step 3
Download and install both software below on your computer:
https://androidfilehost.com/?fid=11410963190603864074
https://androidfilehost.com/?fid=11410963190603912872
When installing, just use default settings and click Next
Then install the Qualcomm driver via link below. To be installed last. https://drive.google.com/open?id=1K-wsOijN48tAXw3OiQj3aF9oD38-XGx1
Step 4
Open Phone app and dial *#801# and enter EngineerMode, turn on the Full-port switch as below.
Step 5
Connect your phone to computer via USB
Step 6
On your computer, go to Start > QPST > PDC and open the PDC software (Run as Administrator)
Follow below screenshot, select your device, right click on "Oversea-Commercial_DS" and deactivate both Sub0 and Sub1. This is to deactivate the default profile.
Step 7
Select India-VoLTE-Vodafone or Telefonica_UK_Commercial, right click and SetSelectedConfig for both Sub0 and Sub1. You may choose other profiles if you are in other countries.
I find that India-VoLTE-Vodafone works well with both DiGi and Unifi in Malaysia, so I selected this profile.
Step 8
Click on the profile from step 7 again and click on Activate.
Step 9
Restart your phone
Step 10
Voila, you now have working VoLTE + VoWiFi on your OnePlus 7 Pro!
As you can see from the screenshot above, my DiGi sim is running on VoWiFi and Unifi is only VoLTE, due to no VoWiFi service for Unifi yet. Both service are running fine on my OnePlus 7 Pro. Do remember that you need to enable your VoLTE & VoWiFi service with your mobile operator first.
Also, take note that you need to do this all over again whenever you updated your phone system software, as it will revert back to the default profile after software updates on your phone.
Credits to XDA forum. Do check this post for any updates. This should work for other OnePlus models but please double check before executing it.